The Lear 60
The exclusive airframe of AB Jets
We operate one of the largest fleets of Lear 60s in the country.
From its exceptional speed and range to its unmatched comfort, learn why AB Jets chose to operate the Lear 60 airframe exclusively.
Our maintenance team and flight crews are highly trained and experienced in operating and maintaining this airframe, which allows us to provide our passengers with a consistent and safe travel experience.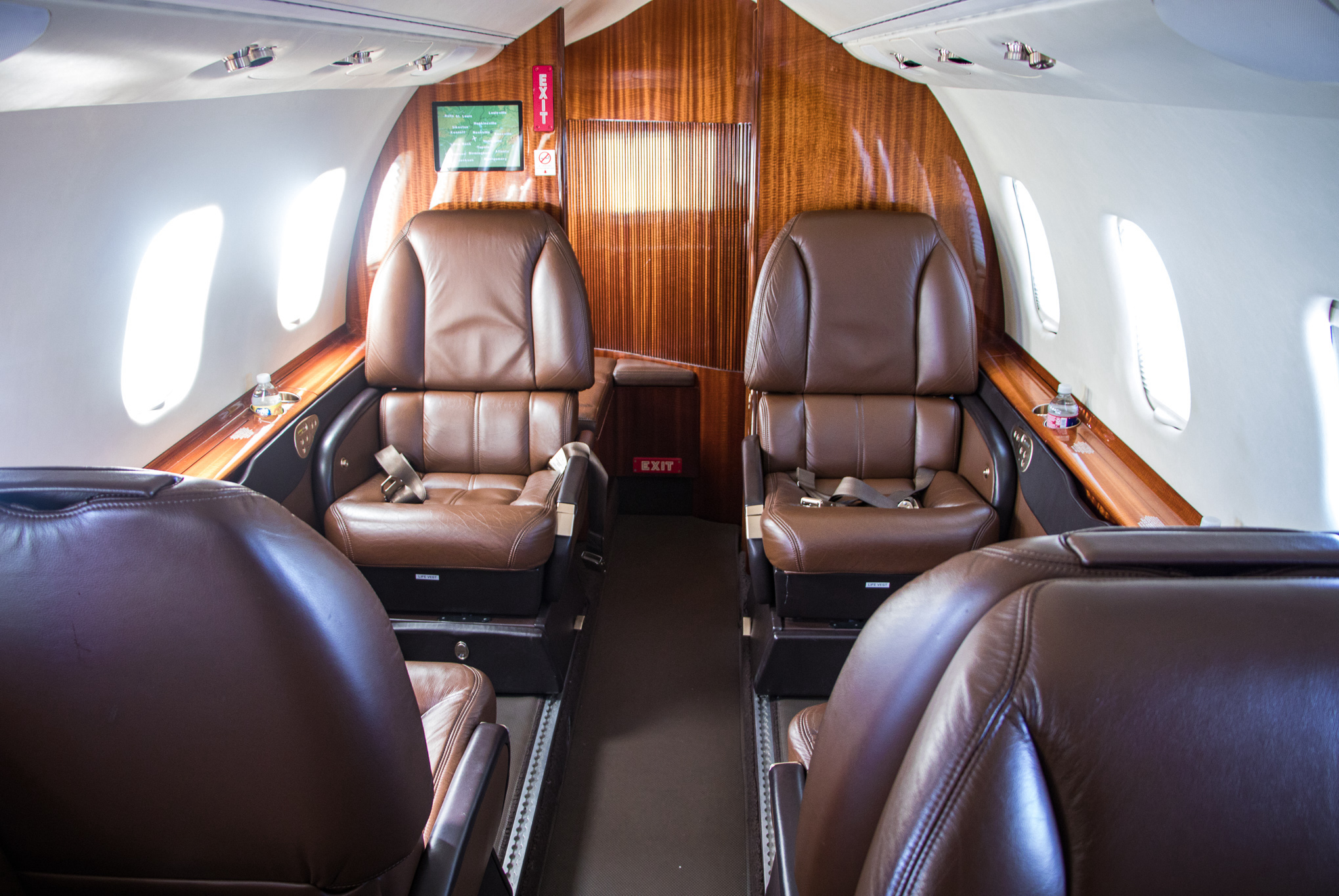 By focusing on just one aircraft type, our team can become experts in every aspect of the aircraft's maintenance, including routine inspections and major repairs. They ensure that our aircraft are always in top condition and ready to fly.
Operating a single aircraft type means our passengers can expect a consistent experience every time they fly with us. Everything is standardized, from the cabin layout to the amenities on board, so our passengers know what to expect and can rely on luxurious quality.
Highly Trained Flight Crews
AB Jets' Pilots have extensive knowledge of the Lear 60s capabilities and can operate it to the highest safety and efficiency standards. They undergo regular training and certification to stay continuously updated on the latest technologies and procedures.
Our maintenance team can focus on maintaining and servicing one airframe. Their efforts and expertise mean reduced downtime so we can keep the fleet flying more often. Streamlined operations translate to reduced costs, and we pass those savings on to clients.
Our ARG/US Platinum-rated operation includes flight crews and maintenance personnel who are highly familiar with the Lear 60 aircraft and its systems. They can quickly identify and address any issues allowing us to maintain the highest level of safety for our passengers.
The Lear 60
The Lear 60 is a mid-size business jet accommodating up to eight passengers. Our cabins feature leather seating, a galley, a fully enclosed lavatory, and complimentary in-flight WiFi. Visit our fleet page for more on each of our luxurious jets.
Get to the Game on TimeThe problem: You want to make it to a game but don't feel like making the drive to your favorite team.  The solution: fly fast with AB Jets.Andrew Bettis has been transporting both business and leisure clients all over the United States and the...
read more
3 Steps to Hassle Free Flying
Request A Quote
Simply let us know the details of your trip, then an aviation specialist will follow up with a quote.
Book Your Trip
Your destination and departure time are customized to your exact specifications.
Skip The Lines
Avoid crowds and long lines with exclusive access to the private jet terminal.
keyboard_arrow_leftPrevious
Nextkeyboard_arrow_right
keyboard_arrow_leftPrevious
Nextkeyboard_arrow_right
Copyright © 2023 AB Jets, LLC. All rights reserved.